Yes, we do!
On the "Borrow" section on the app you will be able to find both options available for lending.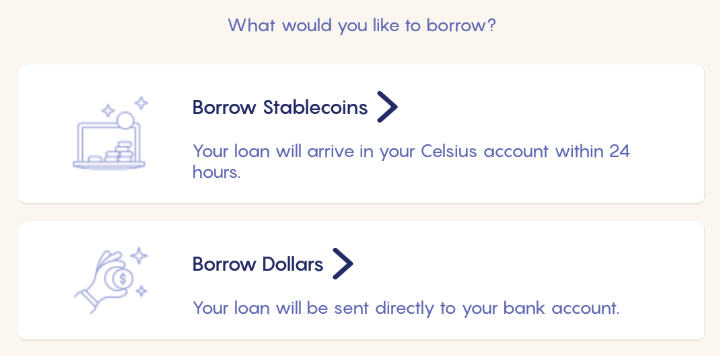 If you wish to borrow a stablecoin loan all you have to do is select which one you would like to receive. If you tap on "Borrow Stablecoins" you will find a list of all the stablecoins available from which you can choose.

We currently fund loans in every stablecoin we accept for transfer - TUSD, GUSD, PAX, USDC, DAI and USDT.
If you are going for fiat instead, then you just need to fill out your bank information and the wire would go out the same day.
You can find more information regarding Celsius loans here. Test it out, see how it feels!
If you have any further questions, please contact our loans team at loans@celsius.network. We are here to help!