Yes, we do!
The Borrow section within the app provides information about borrowing stablecoins as well as fiat.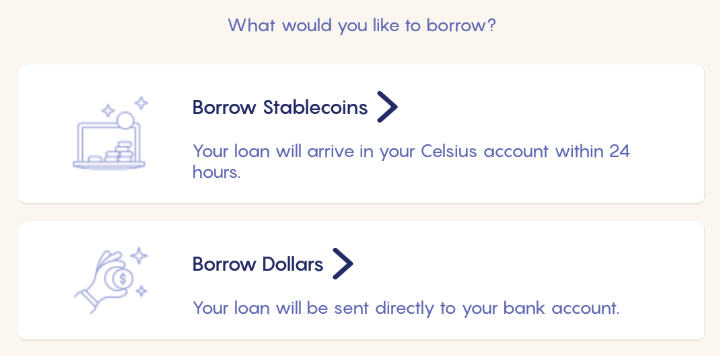 If you wish to acquire a loan with stablecoins, visit Borrow Stablecoins within the app to review a list of stablecoins that are available to you. Then, select which stablecoin you would like to receive.

We currently fund loans with the following stablecoins: TUSD, GUSD, PAX, USDC, DAI and USDT.
If you want to acquire a loan with fiat, please provide your bank information during the application process so that we can send a wire.
You can find more information regarding Celsius loans here.
If you have any questions, please contact our loan support team at loans@celsius.network. We are here to help!