A term length is the amount of time you have until you have to pay back your loan. You can choose a term length that is right for you.
Celsius' standard loan agreements are structured for either a 6, 12, 18, 24, 30, 36, 48, or 60-month term. You will find these options available when applying for a Celsius loan, found in the Borrow $ section within the app.
Even though these term lengths are standard for Celsius, there is some flexibility. For example, there is always an option to extend your loan. Additionally, there is no penalty for closing an extended loan early.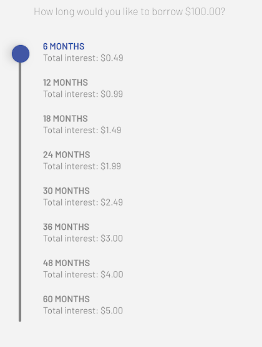 To find out more, check out our Borrow section on the Celsius website.

If you don't have an account yet, you can follow our guide on how to set up your Celsius account.
If you need any additional help or have any questions, feel free to contact us at loans@celsius.network. We are happy to help!