Once you confirm the withdrawal via email there is no way for it to be canceled. Always make sure that you are sending your coins to the correct address and you should always do a small test transaction first to see if the coins will arrive where they are supposed to before sending the full amount.
There are two ways to cancel a withdrawal before it's been confirmed via email.
1. If you click on the Decline Withdrawal Request button in the email and then confirm the action by clicking on Cancel Withdrawal Request, the transaction will be canceled and the coins will be returned to your balance right away.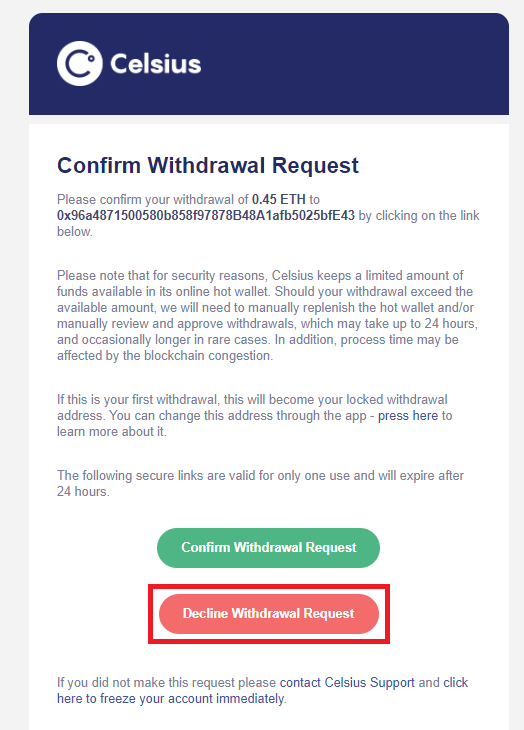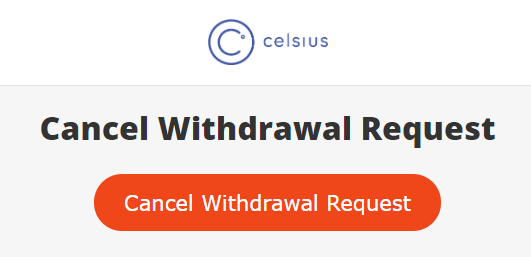 2. Through the app:
- Tap on the Total balance in the app

- Tap on the pending transaction that you want to cancel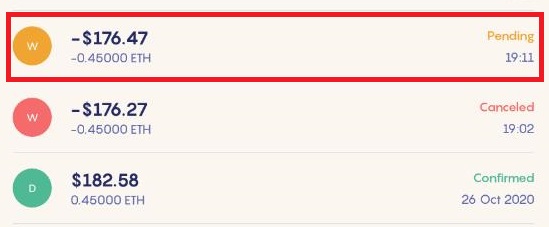 - Tap on the cancel withdrawal at the bottom of the page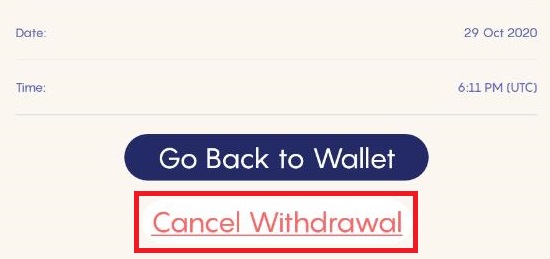 After the transaction has been canceled, the funds will be returned to your wallet shortly.