You can see various details and more information about your loan on the Borrow screen, just do the following:
1. Open the app.
2. Tap on the Celsius logo at the bottom right corner of the screen.

3. Tap on the "Borrow" button.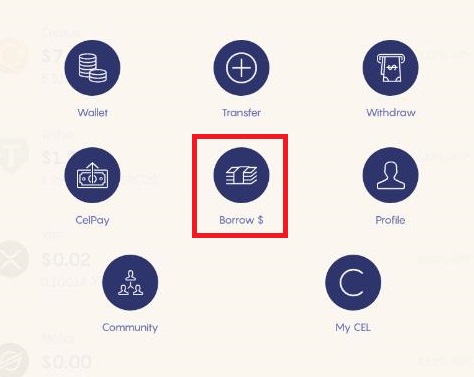 Here you can see all the relevant information for your loan which includes:
- Loan status ( Rejected, Pending, Active )
- Loan amount
- Date when the loan has been approved
- Date when the loan has been requested
- Current LTV
- Contract LTV
- Monthly interest to be paid
- Total interest paid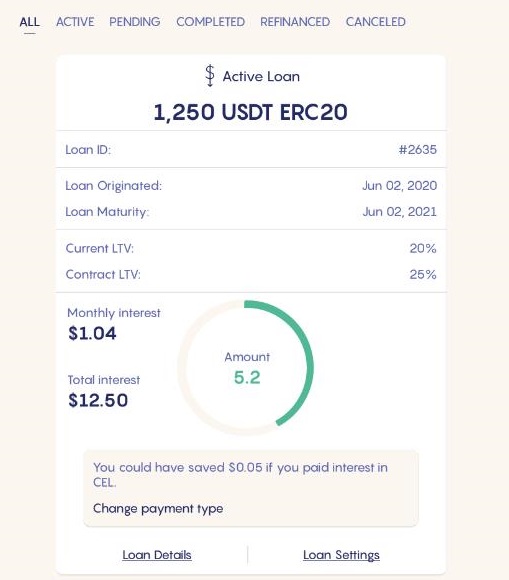 Additional information can be found by tapping on the "Loan Details" button where you can find the following information:
- Loan initiation Date
- Locked Collateral
- Term Length
- Annual Interest Rate
- Margin Call price
- Liquidation price
- Maturity Date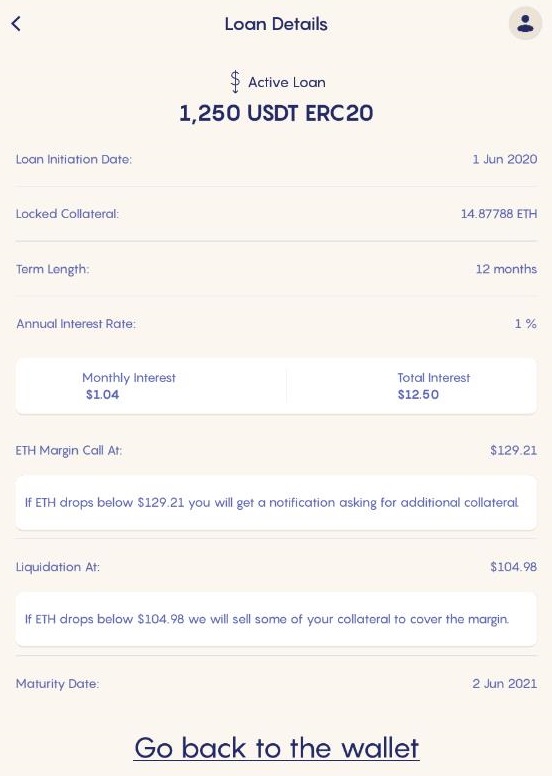 If you have more than one loan active you can see the details of other loans by swiping right/left.
If you have any questions regarding loans, feel free to contact us at app@celsius.network for additional info.
If you're unsure how to apply for a loan please check out our guide on how to apply for a loan here.