If you have a USD or stablecoin loan with Celsius, you can quickly and easily close your loan at any time directly through your Celsius mobile app.
In order to close your loan, you will need to provide the reason for closing the loan, pay any remaining due interest, and pay back your principal loan amount.
To get started, select the "Close Loan" button from your active loan overview screen.
Select the reason(s) for closing your loan from the list provided.
If you do not see a reason relevant for your loan, please enter your reason manually by selecting "Other."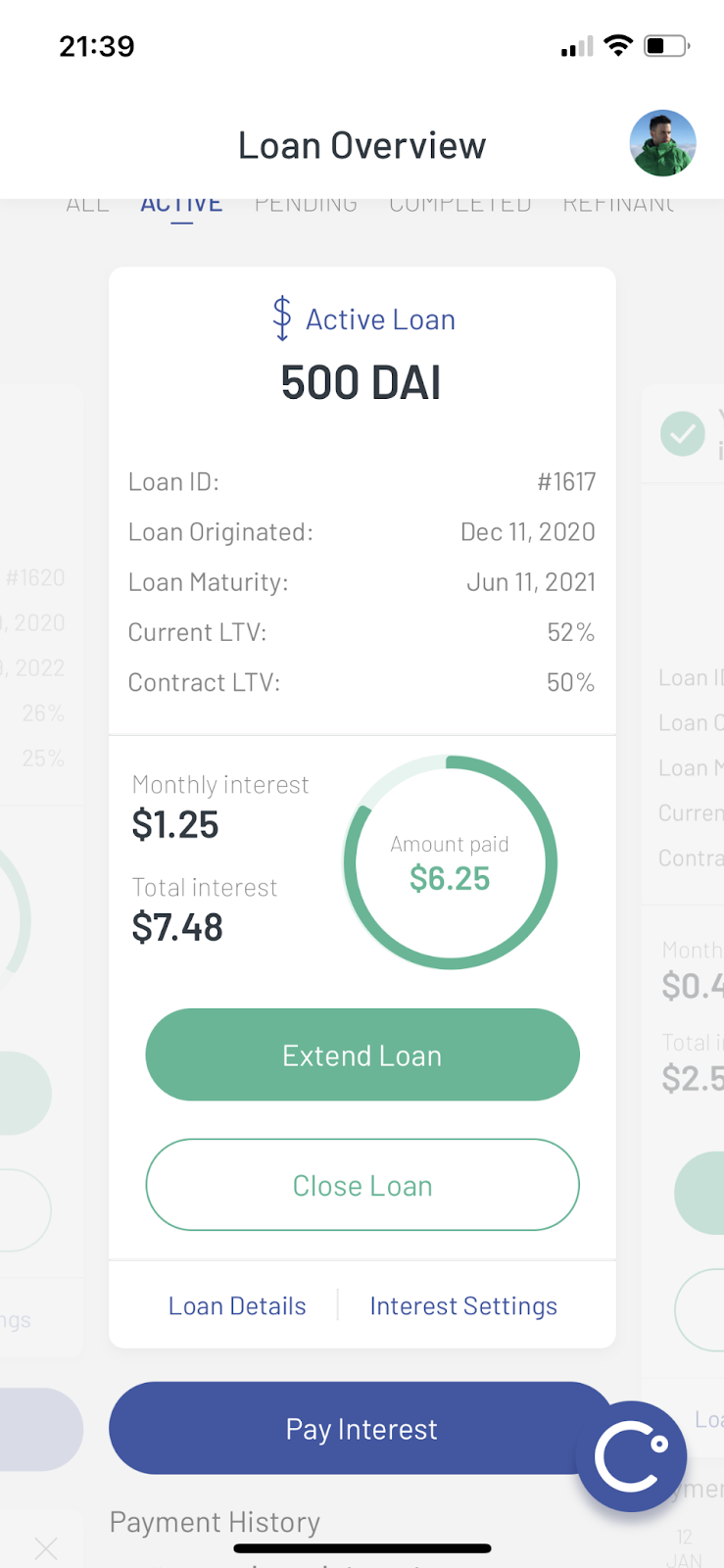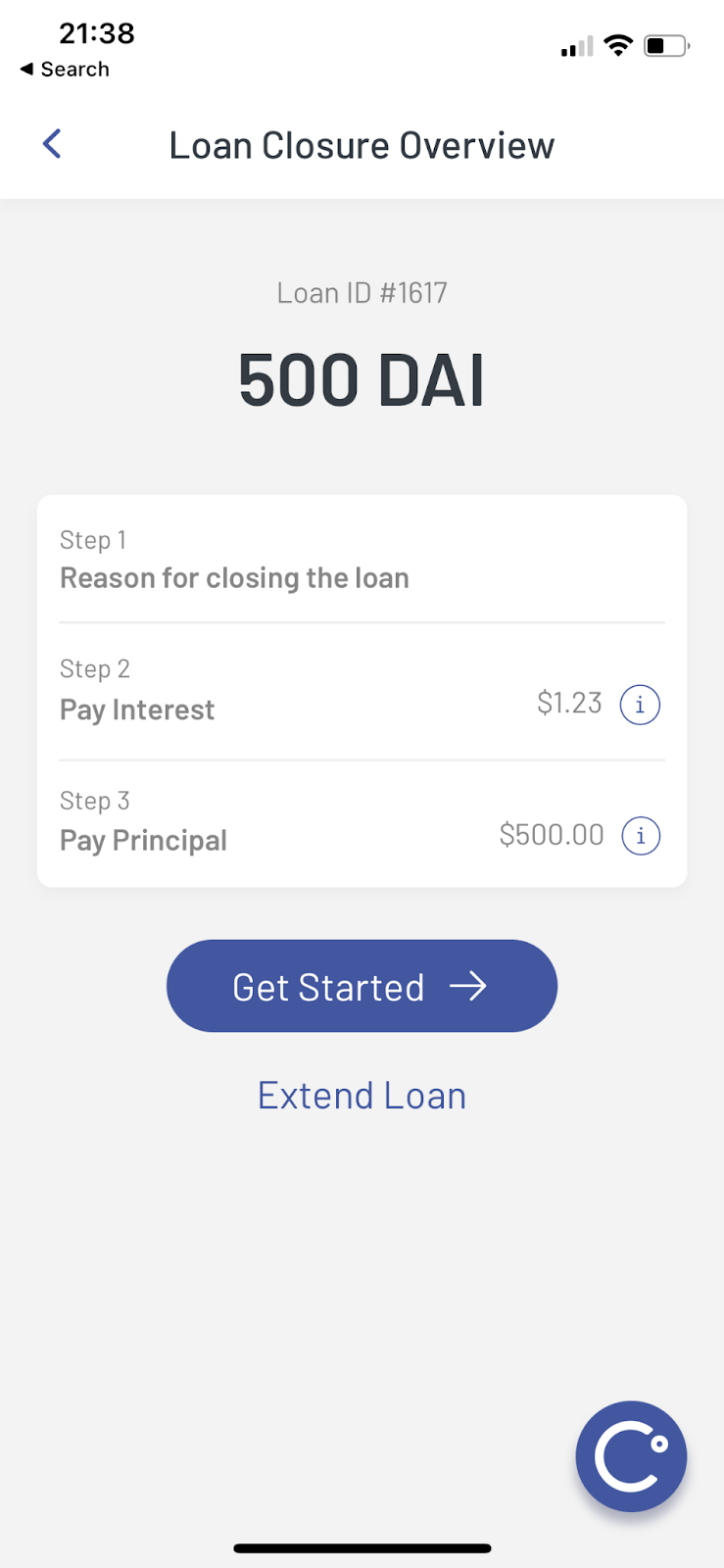 Pay any remaining interest owed on your loan.
You can close your loan early or extend at any time without any additional fees. 

If you close your loan within the first 6 months, you will still need to pay for a full 6 months of interest for your loan.
Interest can be paid from your Celsius account or from your locked collateral. You can complete loan interest payments through your app in any of the following cryptocurrencies: CEL, BTC, ETH, USDC, GUSD, TUSD, USDT, MCDAI (some currencies are not available in all locations).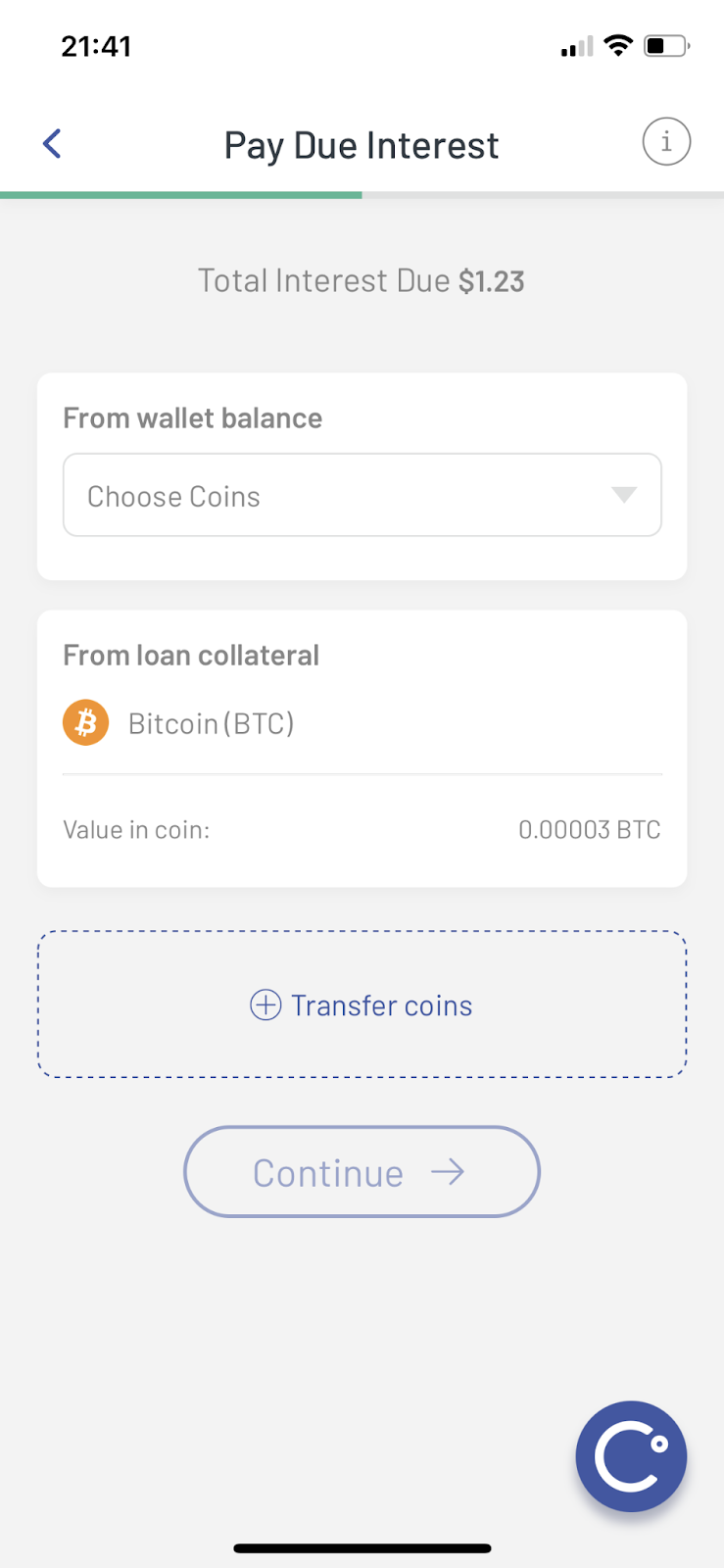 Complete your principal payment.
If you wish to close your loan instantly through the app, you can repay your principal with one of our supported stablecoins options.
If you'd like to pay your principal in USD (fiat), you will need to contact our loans support team directly when you are ready to close your loan. This process can take up to 30 business days to complete, and your collateral will remain locked until we have received and confirmed the wired funds from your bank.
Based on the services supported in your region, some of our loan features may be unavailable.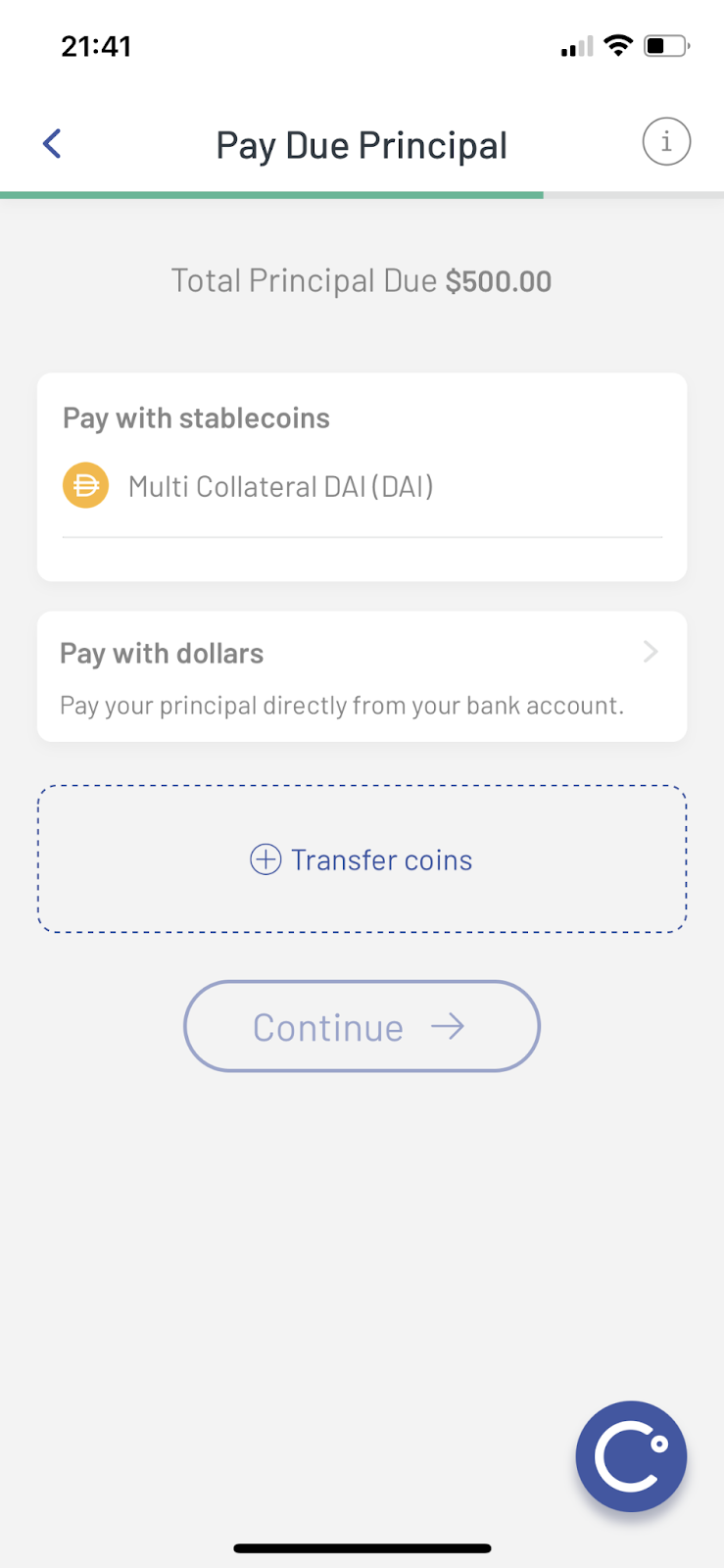 Confirm your loan closure details and submit your interest and principal payments.
Once you have reviewed and verified all of your loan closure details, select the "Confirm & Pay" button to complete your loan closure. Once confirmed, the payment will be deducted from your account, your collateral will be unlocked and available in your account balance, and your loan status will update to "completed."