We currently support 30+ coins and tokens that you can transfer, each with its own transfer address, but some use the same format. BTC, BCH, and LTC addresses can be of the same format, for example. Please make sure you only send BTC to your BTC address, if you send BTC to a BCH address it will be lost forever.
To make a transfer, follow these steps:
1. Open your wallet ( in case you don't have a wallet already please follow our guide on how to set up your Celsius wallet )
2. Tap on the Celsius logo, in the bottom right corner.

3. Tap on the Transfer button.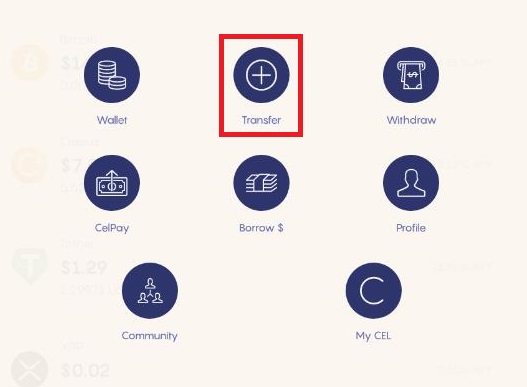 4. Tap on the drop-down menu below the currency logo.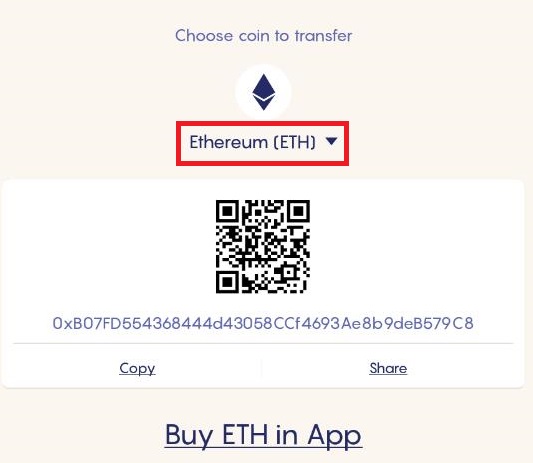 5. Tap on the coin you would like to transfer from the list (in this case BTC) or search for the desired coin by tapping on the Search assets and enter the name of the desired coin.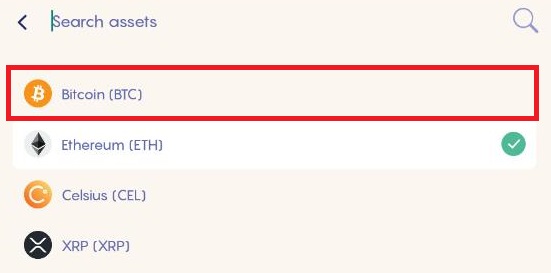 6. Copy your unique transfer address from the app.
IMPORTANT: We do not support the Binance Chain or any other third party transfer method, such transfers will be permanently lost. You can only transfer your coins by sending them on the coin's native blockchain.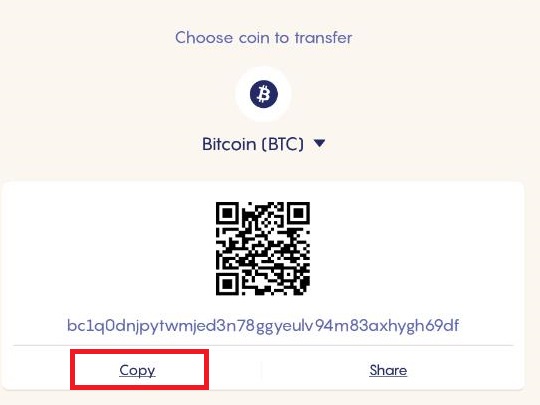 6.1 If your wallet doesn't support Segwit-format addresses you can use legacy format BTC address by tapping on the Use legacy format address.

6.2 If you want to transfer XRP, XLM or EOS keep in mind that you will have to copy the Destination Tag or MemoID as well! XRP Destination Tag and XLM/EOS Memo ID are mandatory for transfers to be correctly credited to your wallet!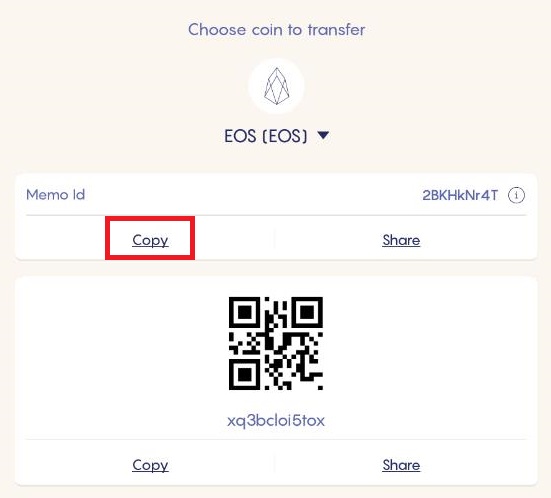 7. Paste the address (and DT/MemoID) into the withdrawal field(s) of your sending wallet/exchange.
8. Press withdraw/send. We highly recommend sending a small test transaction first, and sending the rest of your coins after you confirm receipt in your Celsius wallet.
If you run into any issues with transfers, please check out the other articles in the Transfers section of our knowledge base. If you can't find the answer you're looking for, contact our support team at app@celsius.network, we'd be happy to help you out!