In order to export your transaction history as a CSV file you should follow the instructions below.
1. Open the app.
2. Tap on the Celsius logo in the right bottom corner of the page.

3. Tap on the "Profile" button.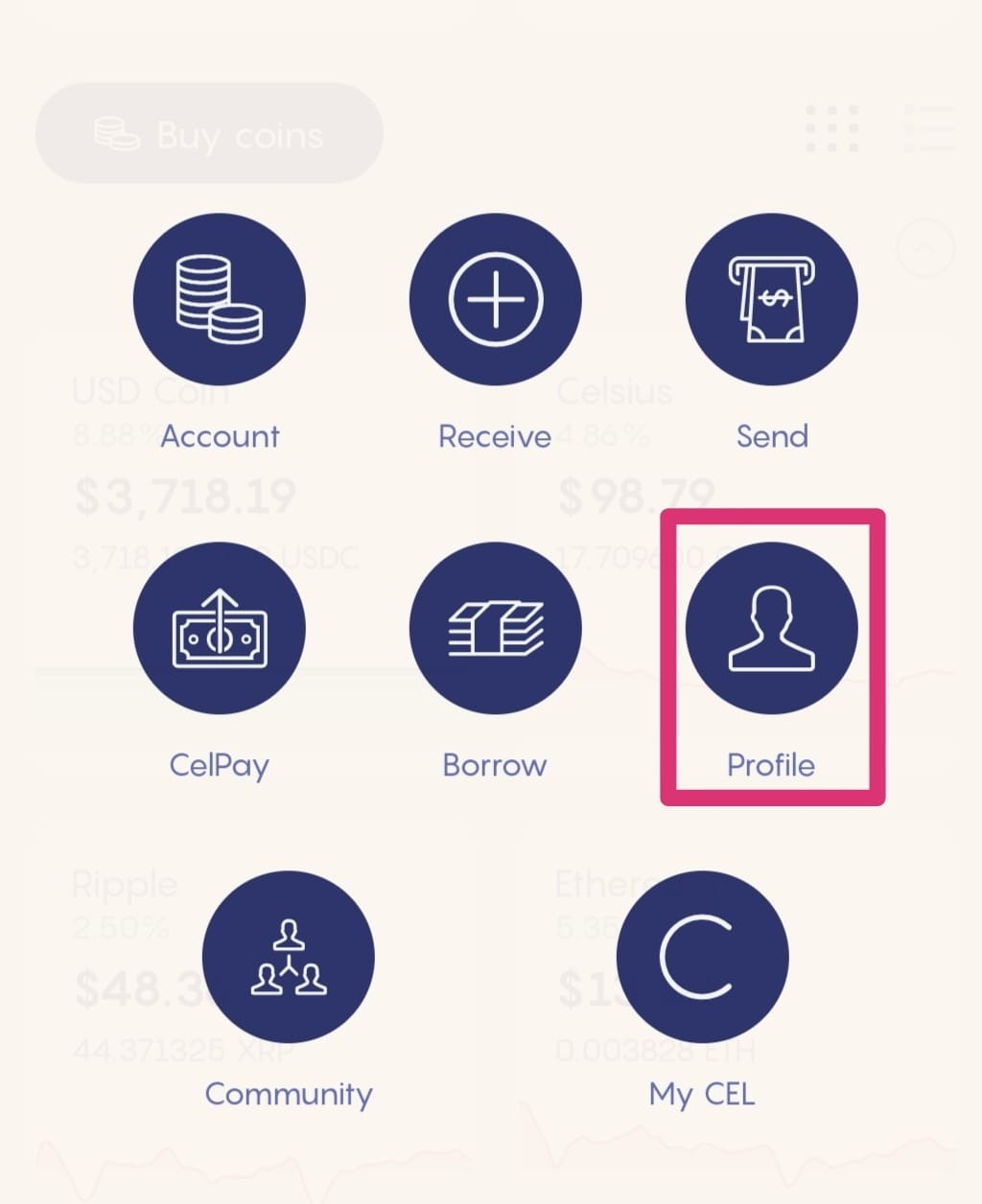 4. Tap on the "Download transaction history" under the settings section.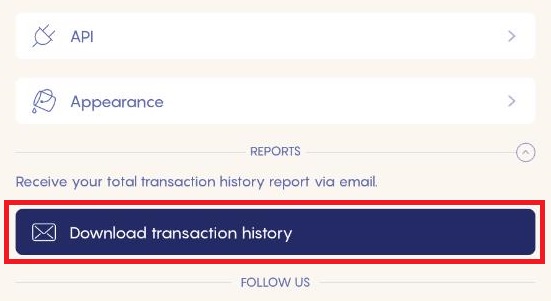 5. Next, you need to check the email address that you used to register your Celsius wallet. Click on the "Download" button found in the email sent to you.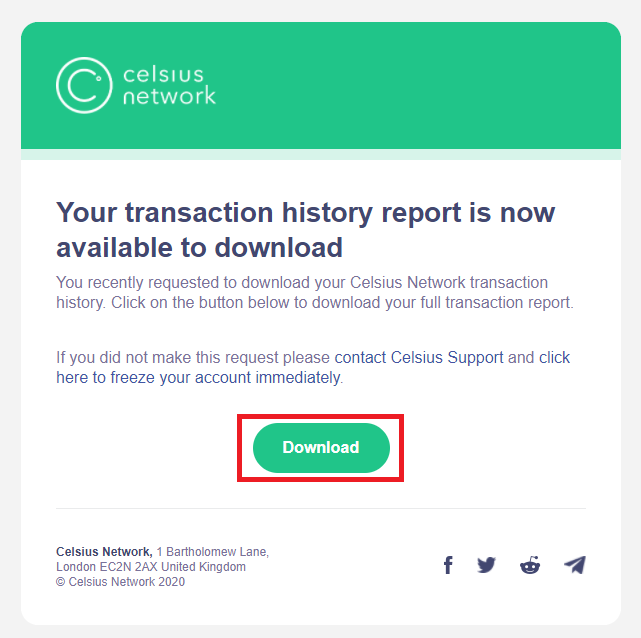 And that's it! If you have any questions or experience issues with this process, please get in touch with Celsius Customer Care.