There are a number of different promo codes that we offer.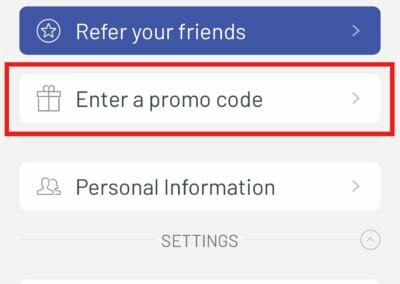 Please make sure to read the "Terms & Conditions" of each promo code when you activate it in your Celsius wallet as the description will outline what kind of a code it is and what you have to do in order to claim the reward for it.
If you are not sure how to activate a promo code, please read this article.
Types of Promo Codes:
First transfer: Only users who have never transferred crypto to their Celsius wallet are eligible to activate first transfer promo codes. If you have already made a transfer to your Celsius wallet or you have used a first transfer code before, then you will not be able to activate another one.


Please note that you have to transfer the required amount of funds within the period specified when you activate the promo code, you can make the required transfer in several different transactions.


Since first transfer codes are designed for new users joining Celsius, you can either use a first transfer code on a new wallet or use a referral code while signing up, you can't use both.
General transfer: All users can transfer any kind of cryptocurrency to meet the promo code conditions. Multiple coins can also be used to fulfill the required transfer amount.
Coin-specific transfer: All users can transfer a specific coin or coins to meet the promo code requirements. Eligible coins will be stated in the promo code description in the Celsius app.
Loan request: Occasionally, borrowers can use promo codes for bonuses on new loans. To claim a loan request promo code reward, borrowers need to activate and get approved for a new loan based on the promo code conditions.