The 1099-MISC report is a document that refers to the returns you have received throughout the year, other than your salary.
Celsius provides you 1099s if you earned $600 or more in a given tax year. That report will be made available to you by February 1.
To download your 1099 report you must follow the next steps.
1. Tap on the "Profile" button in top right corner.

2. At the bottom of the page you will find a "Reports" section. Tap on the "Tax Report" button.

3. Here you will be able to select how you wish to receive your tax year report - either by Email or by Mail. Click on your preferred option.
It is important to note that if you currently receive your report by mail, you will not be able to have access to the reports from previous years. If you wish to do so, then you need to switch the current method to "Email" instead.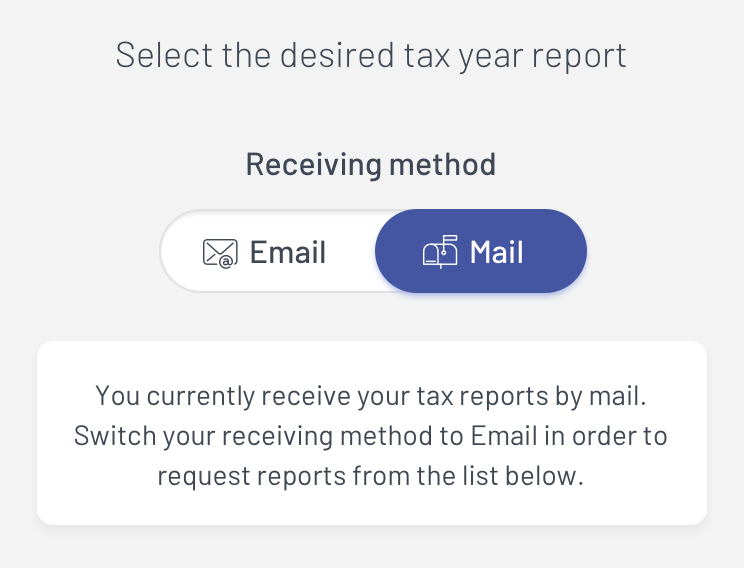 4. Underneath the "Receiving Method" options you will have a list of 1099 reports from different years and the current status for each one. Regarding the 2020 tax year, if the report has not yet been generated, you will see it with a "Preparing" status associated to it.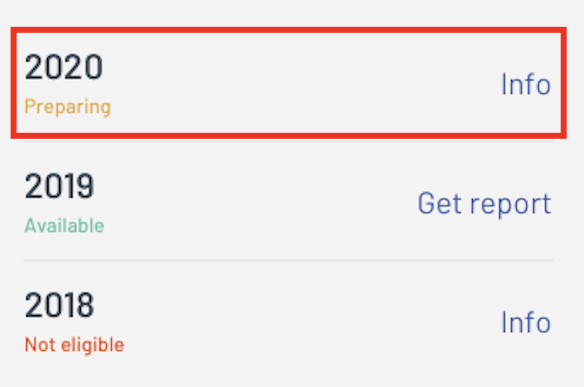 5. If you click on the 2020 box before the tax report is generated, a message will show up on your screen stating that it is still "In preparation". Celsius will notify you once the report is ready but keep in mind that it will be available to you by February 1st, the latest.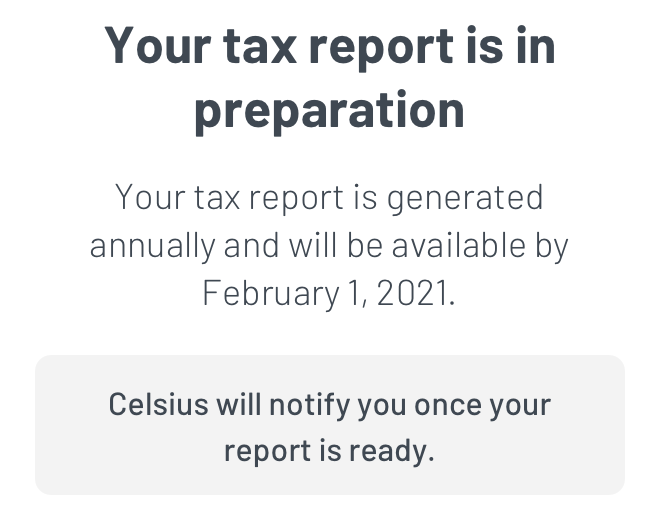 6. Once the report is ready you will receive a notification just like the one below, saying that "Your tax report has been sent". You then need to check the email address that is associated with your Celsius wallet.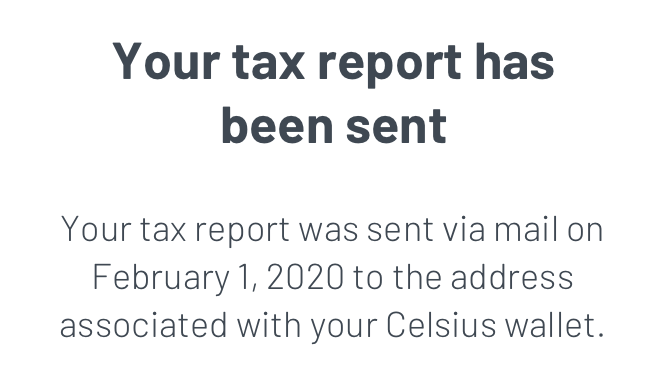 7. The email you will receive will look like the one below. You then need to tap on the "Take me to the app" button.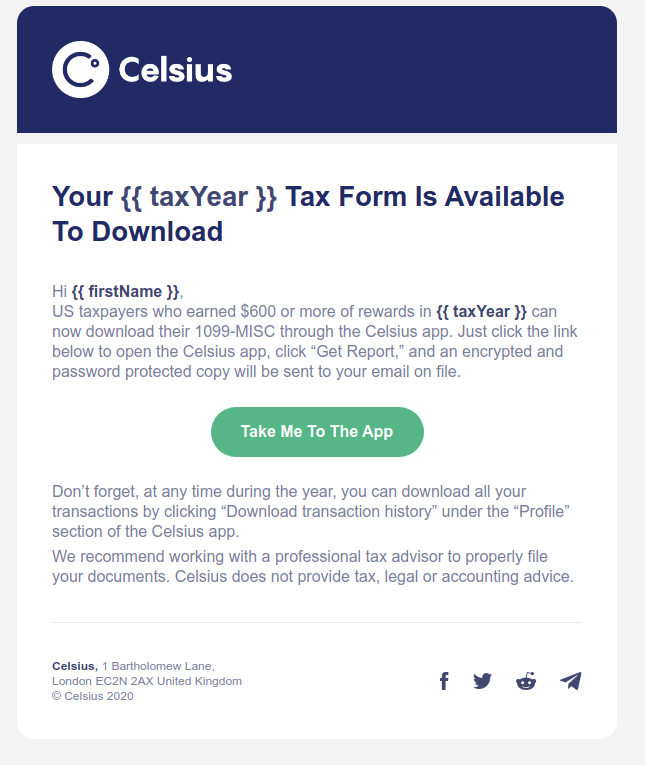 8. Once on the app, the status for the 2020 report will have changed to "Available" and you may then click on it. Next, a message will appear and you will need to tap on the button to "Download Report"
Please note that
this link is valid for one use only and that it will expire after 24 hours
.
If you don't download the report within 24 hours, as specified, you will receive another email informing you that your report is no longer valid and that you can request a new one from the app.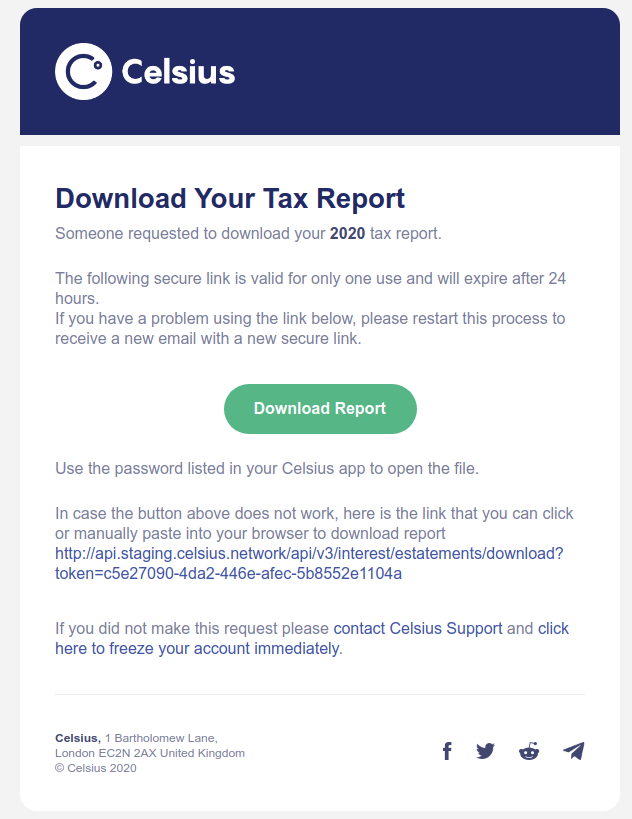 If, for some reason, you are unable to click on the "Download report" button, then you can also use the link at the bottom of the page to open it directly in the browser page.
9. To go ahead and download your report you will need to use your ZIP code as your password. The ZIP code has to be the same one associated to your Celsius wallet. So, even if you have moved, if you did not update your address on your personal information, you will need to use the same ZIP code as the one on the app.
NOTE:
As mentioned above, you may also check your reports from previous years. However, i
f in a certain given year you did not meet the criteria to generate the report, then the status for that year will show up as "
Not Eligible
".

The eligibility criteria for you to qualify and get a 1099-MISC report from Celsius is that you need to be a US individual that earned $600 or more in a given tax year. If you did not earn that amount, then you do not qualify for getting this tax report.

If you have any issues following this process or you have any further questions in regards to 1099-MISC IRS reports, please get in touch with
Celsius Customer Care
and we will be happy to help.