The reason why you may see your withdrawal address locked is this: security.
After the first time a withdrawal address gets used, it gets locked for 24 hours. This security feature was implemented in case someone got access to your wallet - and you didn't whitelist your withdrawal address(es) - so they wouldn't be able to withdraw your coins right away.
Your withdrawal address will also get locked for 24 hours each time you change it. Once the 24-hour lock period is up, you can withdraw your coins as normal.
In order to change the withdrawal address, please follow these steps.
1. Open the app and click on your picture in the top left corner, after that, click on the "Settings" option.
2. Tap on the "Security" button.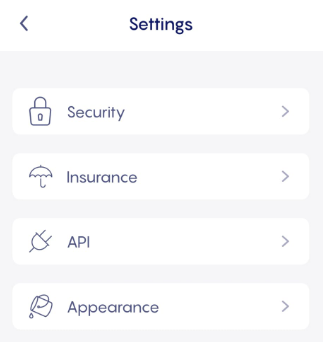 3. Tap on the "Change withdrawal addresses" button.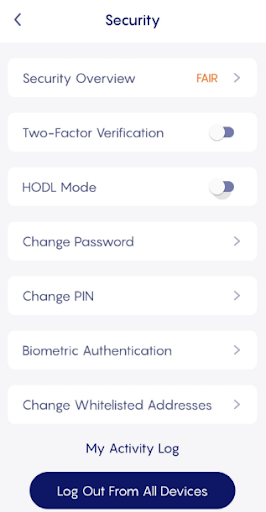 4. Here you can change or add a withdrawal address for each coin. Again, note that once you change it, the address will be locked for 24 hours, and you can only withdraw your coins after that time has passed.
5. Click on the desired coin to begin the process, before proceeding, you will need to enter your "2FA/PIN verification code".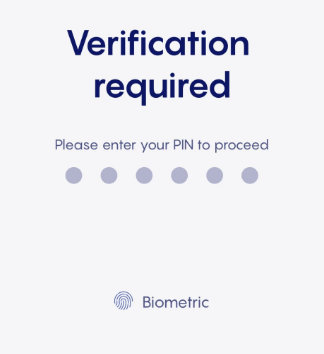 6. Input the new address that you wish to use or scan the QR Code by clicking on the link and using your camera.
Next, click on the "Confirm Address" button.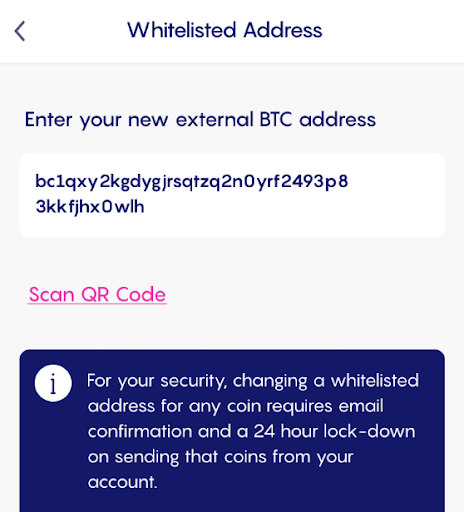 7. Double-check the address and tap on "Confirm" again.
8 . On this screen, you will need to select whether the address you want to set up belongs to a hosted or a self-hosted wallet. This information is required in order to satisfy the "Travel Rule" requirements, you can find out more about the "Travel Rule" here.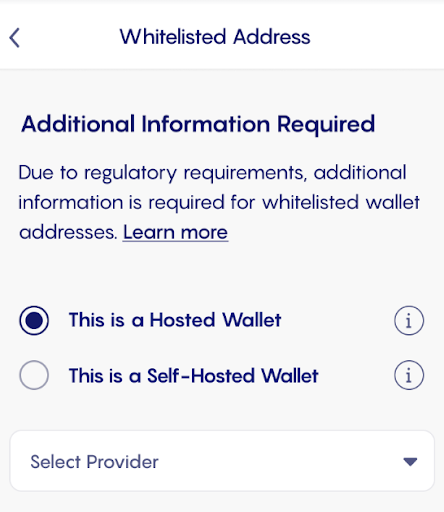 If you select the "Hosted Wallet" option, you will need to choose from a list of providers and after that click "Continue".
If you select the "Self-Hosted" option you can proceed to the next screen right away by clicking "Continue".
9. On the next screen, you will be able to verify the details of the selected wallet, once you confirm that this wallet belongs to you, you will be able to click the "Confirm" button and proceed.
10. After you tap on "Confirm" you will get a message that you need to confirm this change via email.

11. An email has then been sent to the email address under which your wallet is registered. On it, you will be able to confirm or deny the address change.
If you did not request the change, you're also able to freeze your wallet in that same email.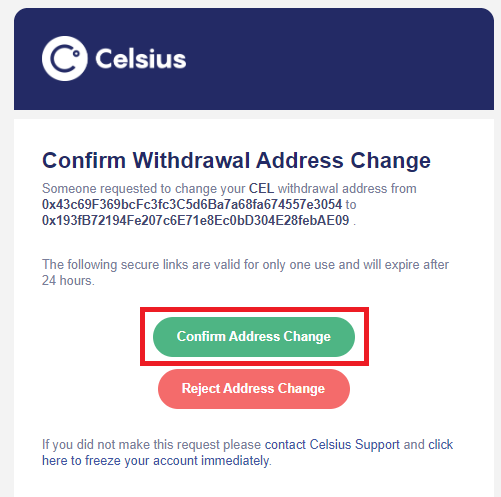 12. The last step is to confirm the change again by clicking on the "Confirm Address Change" button on the new window that opened up.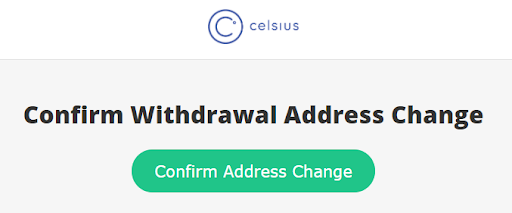 And that's it! All done!
If you encounter any issues with this process, please reach out to Celsius Customer Care and our team will be in touch with you as soon as possible.